FINISHING SOLUTION
Plastic Model & Figure Finishing Solution
Market's first modeling maintenance product
Volume
60ml / 2oz (approx. 500 x spay capacity)
​
Technology
Nanoparticle Silicon
​
SKU
GZ-A60
​
Made in Korea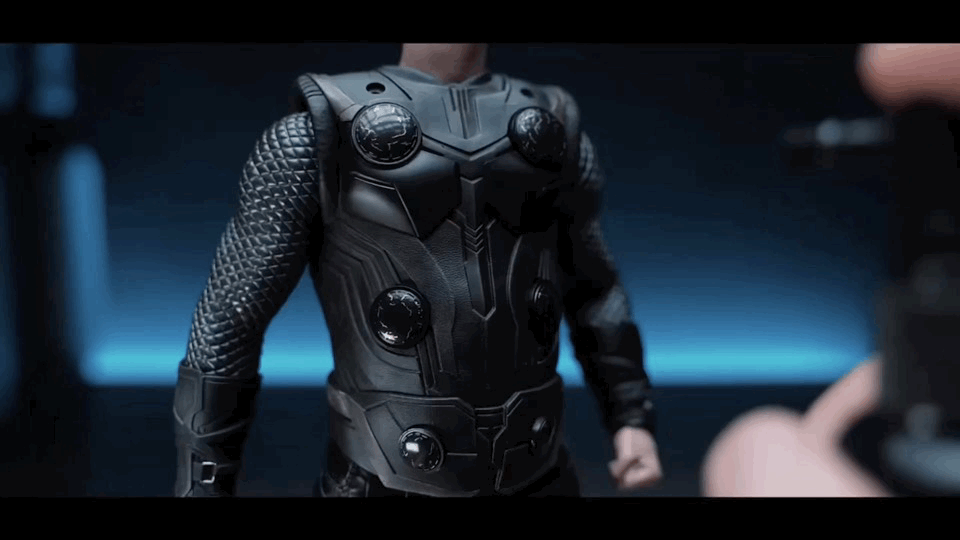 Make matte surface look even more elegant
Give extra glaze on a glossy surface
Extend further perfecting your project's surface
Elegant Feel,
Smooth Touch
Decreasing defuse reflection on matte or glossy surfaces enhances the contrast for a better defining look.
Extra Layer of Surface Protection
Nanoparticle Silicon creates a thin protective layer, and it helps maintain a longer-lasting high quality surface.
A NEW WAY OF FINAL TOUCH
Non-toxic Water-based Solution
​
Free from harmful substances such as benzene and toluene makes it easy and safe to use anyone.
Semi-permanent and Continuous Effect
The primary substance, Nanoparticle Silicon has heat resistance up to 600 degrees celsius therefore, its continuous effect is long-lasting.
Anyone can
easily improve
a finished
surface
using GLAZER
Subject
GLAZER applied on a six month old model displayed on an open shelf
Results
Decraeased diffuse reflection and higher contrast creating a more defined look
Before
After
Plastic Model

(ABS Clear)
Subject
GLAZER applied on high-density clear ABS parts
Results
Decreased diffuse reflection and increased tansparency
Before
After
Subject
GLAZER applied on a brand new figure out of the box
Results
Prevents from yellowing, whitening, and heavy dust settling
Before
After
Subject
GLZER applied on a composite figure with different textures
Results
The texture of different compositions throughout the figure becomes more distinct and better defined
Before
After
Others
(Polystone, Metal, Rubber, ABS)
Subject
GLAZER applied on a year-old figure statue and diecast car contaminated from fingerprints and dust
Results
Fingerprints and dust wiped clean from the surface and restored to its original look
Before
After
Before
After
Before
After
Anywhere along where your valuable model goes
Not just for the models and figures, applying GLAZER on glass or acrylic stands and displays can prevent dust from settling, fingerprints, water stains, static, and minor scratches.
Before
After
FINAL TOUCH
Make your models and figures one step closer to perfection with a final touch of GLAZER.
GLAZER is developed to focus
improving surface quality
GLAZER is a compound of silicon nanoparticles and organic polymer smaller than water molecules. It has the unique characteristic of creating a micro-film layer on matte or glossy surfaces to maintain the original texture and improve the surface's feel and overall visual perfection.
Nanocrystalline Silicon
The chemical composition of silicon in GLAZER has a high chemical resistance, and it provides excellent protection from contaminating substances.
Usable on
all types
of models and figures
PS
PVC
Silicon
Vinyl
Glass
ABS
Polystone
Rubber
Acrylic
Metals
Important note
before using
​01


When applying stickers/decals
Do not apply GLAZER before stickers and decals. They won't stick on the surfaces after GLAZER is applied. Always apply decals/stickers and topcoat before using GLAZER.
Keep away from the eyes when spraying. It's recommended to use in a well ventilated area.
Maintain your models and figures with
ease using
GLAZER
Suitable for tight gaps and complex areas
​
Spray once and use the brush to evenly spread
​
Finish with buffing if excessive residue is noticeable
​
Applying GLAZER on a glossy surface increases glossiness and creates a much smoother surface
​
Applying on any transparent surfaces such as glass and acryl is also recommended​
Practice before using GLAZER on the enclosed test card
​
Testing on a matte finished test card will give you hands-on experience on how GLAZER minimizes diffuse reflection and increases contrast before using it on your project
To maintain the highest condition of your models and figures, clean them and apply GLAZER at least once a year
Made with safety in mind,
free from 13 harmful substances
13 harmful substances non-detected
It can be safely used on all materials such as painted surfaces, coated surfaces, plastics, metals, rubbers, and vinyls as it does not use chemical raw materials that damage the model.
No damaging substances
Formaldehyde / Acetaldehyde / Crichloroethyline / Naphdalene Dimethylformamide / Benzene / Nickel / Tetrachloroedylene / CMIT / MIT Triphenyl Tin Compound (TPT) / Tributyl Tin Compound (TBT) / Vinyl Chloride
FAQ
Q. When should I use GLAZER?
A. GLAZER is used to improve the surface of your finished models. Basically, it's the last step of your project. It's for users who seek perfect finish and maintenance of models and figures.
​
Q. How many models can be used in a 60ml bottle?
A. Depending on the model's size, GLAZER can be used for about 20 to 100 models. 60ml bottle can be sprayed approximately 500 times. It is recommended to apply lightly and cover the surface evenly.
​
Q. When should I replace supplied components of this product?
A. Dust brush and microfiber towel degrade their absorption level after long-term use. Therefore, when you run out of a 60ml bottle of GLAZER, it's about time you replace the supplied components as well. Dust brush and microfiber towel can be washed and cleaned with neutral detergents. Each supplied product can be purchased separately.
​
Q. Can discolored models be restored with GLAZER?
A. GLAZER minimizes diffuse reflection thus, it increases contrast and creates a more defined look. However, discoloration from UV rays can't be restored 100%. Applying GLAZER early enough provides better protection against yellowing, whitening, dust settling, etc.
​
Q. How long does it last after applying GLAZER?
A. GLAZER's excellent chemical resistance is semi-permanent for models kept inside display cases. If you touch the models with bare hands frequently and keep them in an open environment, it's recommended to clean and apply GLAZER once in a while for maintenance.
​
Q. Does it become more shiny when applied multiple times?
A. No. Unlike topcoats, multiple applications GLAZER don't make the surface shine more. GLAZER is a product that decreases diffuse reflection and creates a more defined look.
GUNPRIMER is expanding its reach!
Partner stores in more than 20 countries and tens of thousands of modelers from all around the world are part of GUNPRIMER family.